Drain Inspections & Maintenance in Gluckstadt, MS
Welcome to Jerry Spencer & Associates, your trusted source for full-service drainage systems in Gluckstadt, MS. Our drainage contractors specialize in providing top-notch drain cleaning and repair services for both residential and commercial establishments. And with our many years of experience in the industry, we're committed to delivering exceptional results that exceed our customers' expectations.
Inspections
Ensuring Optimal Drainage Performance
At Jerry Spencer & Associates, we understand the importance of maintaining a properly functioning drainage system. Our team of experts will conduct thorough inspections to identify any issues or potential problems in your drainage system. By utilizing advanced tools and techniques, we can pinpoint the source of the problem and provide effective solutions to ensure optimal performance.
Regular Maintenance
Regular maintenance is key to keeping your drains in pristine condition. Our team will create customized maintenance plans tailored to your specific needs. By implementing routine maintenance, we can prevent clogs, backups, and other drainage issues, saving you time, money, and inconvenience in the long run.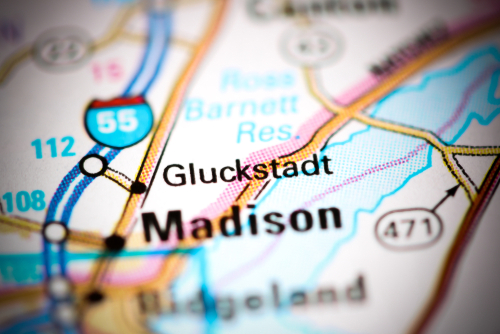 Installation
Expert Drainage System Setup
When it comes to installing new drainage systems, you can rely on our drain services. Whether you need a simple residential drainage setup or a complex commercial system, our team has the knowledge and experience to handle it all. We use high-quality materials and industry-leading techniques to ensure a durable and efficient drainage system that will stand the test of time.
Repair
Prompt Fixes for Drainage Issues
Drainage problems can disrupt your daily routine and cause significant inconvenience. Our skilled professionals are well-equipped to handle any drainage repair needs you may have. From fixing leaks and blockages to addressing damaged pipes or broken components, we will provide prompt and reliable solutions to get your drainage system back on track.
French Drains: Protecting Your Property from Water Damage
For effective water management, we offer French drain installation services. These drains are designed to redirect excess water away from your property, preventing water damage and potential flooding. Our team will assess your property and design a customized French drain system that meets your specific requirements.
Gutter Services: Keeping Your Roof and Property Safe
In addition to our drain cleaning and repair services, we also offer professional gutter services. Clogged or damaged gutters can lead to water buildup and potential damage to your roof and property. We provide gutter cleaning, repair, and installation services to ensure your gutters are functioning properly and protecting your investment.
Choose Jerry Spencer & Associates for Your Drainage Needs
When it comes to drain cleaning and repair services in Gluckstadt, MS, Jerry Spencer & Associates is your trusted partner. With our commitment to customer satisfaction, attention to detail, and expert knowledge, we're dedicated to delivering exceptional results for every project. So contact us today for all your drain cleaning and repair needs!