Drain Cleaning and Repair Services in Brandon, MS
At Jerry Spencer & Associates, we take pride in providing top-notch drain cleaning and repair services to our valued customers in Brandon, MS. With eleven years of experience in the industry, we've built a solid reputation for delivering exceptional results and superior customer service.
Our team of skilled drainage contractors is also well-equipped to handle a wide range of drain cleaning and repair issues, from routine maintenance to complex repairs. We understand that clogged drains can be a major inconvenience and can disrupt your daily activities, which is why we strive to provide prompt and efficient solutions to all your drain problems.
Comprehensive Drain Cleaning Services
From kitchen sinks to bathroom drains, we offer comprehensive drain cleaning services to ensure that your plumbing system is functioning at its best. Using state-of-the-art equipment and advanced techniques, we're able to effectively clear any clogs, remove debris, and eliminate odors, leaving your drains clean and free-flowing.
Our team is also trained to handle various types of drain systems, including residential, commercial, and industrial drains. So whether you are facing a minor blockage or a severe clog, we have the expertise to tackle the issue and restore your drains to optimal functionality.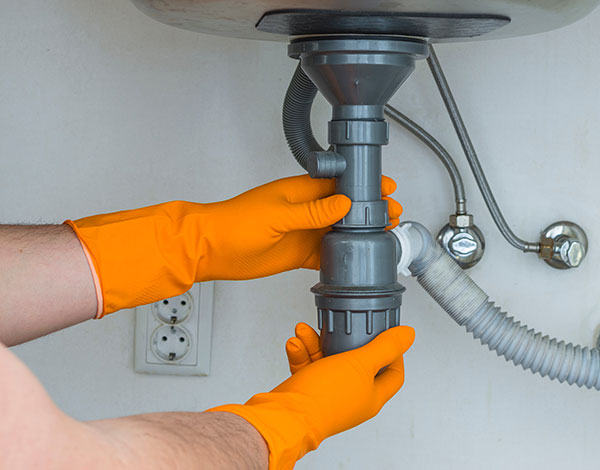 Efficient Drain Repair Services
When it comes to drain repair, our skilled technicians are committed to providing reliable and long-lasting solutions. We understand that damaged drains can lead to further plumbing complications if left unaddressed. That's why we make it our priority to identify and rectify any issues with your drains promptly.
In addition, using our extensive knowledge and specialized drain services, we can effectively repair cracked or broken pipes, replace damaged sections, and address any structural problems in your drain system. Our meticulous approach ensures that your drains are repaired efficiently and to the highest standards, minimizing the chances of future problems.
Get in Touch!
Experience: With more than a decade of experience in the industry, we have cultivated a wealth of expertise in drain cleaning and repair services. You can trust our team to deliver outstanding results.
Professionalism: We pride ourselves on our professionalism and commitment to customer satisfaction. Our team will arrive on time, work efficiently, and leave your property clean and tidy.
State-of-the-Art Equipment: We utilize the latest technology and equipment in our drain cleaning and repair services to ensure effective and efficient solutions.
Affordable Pricing: We offer competitive pricing for our high-quality services. We believe that everyone deserves access to reliable drain cleaning and repair solutions without breaking the bank.
So if you're in need of drain cleaning and repair services in Brandon, MS, look no further than Jerry Spencer & Associates. Just contact us today to schedule an appointment or to learn more about our comprehensive services. We're here to solve all your drain problems with professionalism and expertise.