Drain Cleaning and Repair Services in Gluckstadt, MS
As a trusted provider of drain cleaning and repair services in Gluckstadt, MS, the home construction team at Jerry Spencer & Associates is committed to delivering exceptional solutions for all your drain cleaning and repair needs. With more than a decade of experience, state-of-the-art equipment, and a customer-first approach, we're confident in our ability to effectively address any drain issue you may be facing. Whether it's a clogged drain, damaged pipe, or sewer line repair, we have the expertise to get the job done efficiently and affordably.
Drain Cleaning
At Jerry Spencer & Associates, we understand how frustrating and inconvenient it can be to deal with a clogged drain. Not only can it disrupt your daily routine, but it can also lead to more significant plumbing problems if left unattended. That's why we offer comprehensive
drainage installation and repair services
to keep your pipes running smoothly and prevent any future issues from arising. Using the latest in drain cleaning technology, we are able to remove even the toughest blockages quickly and effectively. Our team is skilled in using hydro jetting, a highly efficient method that utilizes high-pressure water to dislodge debris and clear your drains without causing any damage to your pipes.
In addition to drain cleaning, we also specialize in drain repair services. Over time, drains can become damaged due to various factors such as age, corrosion, or tree root intrusion. These damages can lead to leaks, backups, and further deterioration of your overall plumbing system. Our expert technicians are trained to diagnose and repair any drain-related issues promptly. We also use cutting-edge techniques like trenchless repair, which allows us to fix your drains without the need for extensive excavation. This method not only saves you time and money, but it also minimizes disruption to your property and preserves the aesthetic appeal of your landscape.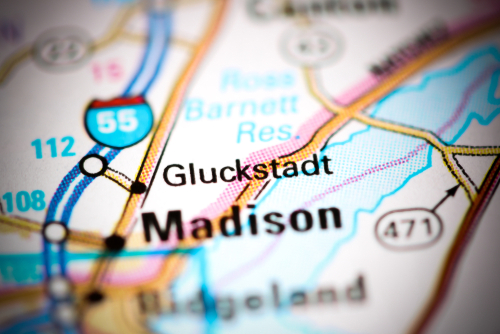 Why Choose Jerry Spencer & Associates?
At Jerry Spencer & Associates, we believe in providing personalized service tailored to our customers' unique needs. We understand that each drain issue is different and requires a customized approach, and when you choose us, you can expect our team of dedicated professionals to thoroughly assess your plumbing system and provide you with honest recommendations and solutions. We prioritize your satisfaction and strive to exceed your expectations in every interaction. From the moment you contact us until the completion of the job, your peace of mind is our top priority.
Get in Touch!
So if you're in need of drain cleaning or repair services in Gluckstadt, MS, look no further than Jerry Spencer & Associates. Our experienced team, advanced technology, and dedication to customer satisfaction make us the premier choice for all your plumbing needs. Just contact us today to schedule an appointment or learn more about how we can assist you. We're ready to restore the function and efficiency of your drains, keeping your plumbing system in its best shape possible!